---
2 Bedroom Apartment For Sale In One Rahmaninov
---
SKS0814
Ideally located and meticulously designed, this iconic double bedroom apartment benefits from peace and privacy specific to areas outside the city, right in the heart of the capital. The superb unit is located in a super-premium project in an exclusive area, one of the most desirable areas in Bucharest. The beautifully arranged compound is spacious, bright and functional, allowing a flow of natural light and providing a great home feel, standing out through its luxury finishes and high-quality materials. This property provides very flexible accommodation and is very conveniently located for transport, shops, restaurants and many other services and facilities such as dry cleaning, car wash or valet parking.

Amplasat ideal si conceput cu meticulozitate, acest irezistibil apartament cu trei camere beneficiază de liniște și intimitate specifice zonelor din afara orașului, chiar în inima capitalei. Unitatea superbă este situată într-un proiect super-premium într-o zonă exclusivista, una dintre cele mai dorite zone din București, la numai cativa pasi distanta fata de Parcul Verdi. Compusul frumos amenajat este spațios, luminos și funcțional, permițând un flux de lumină naturală și oferind o senzație de casă excelentă, remarcându-se prin finisajele sale de lux și materialele de înaltă calitate. Această proprietate oferă cazare foarte flexibilă și este foarte convenabil amplasata pentru transport, magazine, restaurante și multe alte servicii și facilități precum curățătorie chimică, spălătorie auto sau parcare cu valet.
Residential Details
Floor:

5th floor

Area:

165.2 sqm

Bedrooms:

2 bedrooms

Bathrooms:

3 bathrooms

Terrace:

38.6 sqm

Price:

980,000 € + VAT
One Rahmaninov was delivered in 2019.
Similar properties
---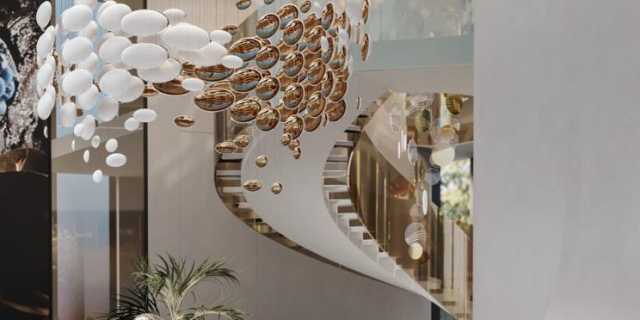 One Rahmaninov
---
Located near Verdi Park, overlooking Verdi Park and Lake Floreasca. It is close to the City Center, being surrounded with the finest services Bucharest has to offer. One Rahmaninov also benefits from having the airport nearby and is well served by amenities such as 2 subway stations nearby, tramline, city bus route, and a walking distance to the Mall, Cinema and Business Center.