---
3 Bedroom Apartment For Sale In One Modrogan
---
SKS0516
A lifestyle of sophisticated elegance, the magnificent three-bedroom apartment is part of a super-premium project – One Modrogan, a unique residential complex outlined as a true cultural reference and as an architectural symbol of modern Bucharest. Due to its exquisite location, the project is shaping up as a unique boutique residential complex in Romania, an emblem of the modern Bucharest spirit, to be inherited from generation to generation. The sublime unit benefits from flawless finishes, high-quality materials and premium finishes, allowing a great flow of natural light. This prestigious property represents one of the rare opportunities to acquire such an elegant and spacious property in Bucharest!
Un stil de viață de o eleganta sofisticata, acest irezistibil apartament cu trei dormitoare face parte dintr-un proiect super-premium - One Modrogan, un complex rezidențial unic conturat drept o adevărată referință culturală și un simbol arhitectural al Bucureștiului modern. Datorită locației sale rafinate, proiectul reprezinta un complex rezidențial de tip boutique unic în România, o emblemă a spiritului bucureștean modern, care va fi moștenita de la generație la generație. Aceasta unitate sublimă beneficiază de finisaje impecabile, materiale de înaltă calitate și mobilier softiscat, permițând un flux mare de lumină naturală. Această proprietate prestigioasă reprezintă una dintre rarele oportunități de a achiziționa o astfel de proprietate elegantă și spațioasă, chiar în inima Bucureștiului!
Residential Details
Floor:

3&4 floor

Area:

228.6 sqm

Bedrooms:

3 bedrooms

Bathrooms:

4 bathrooms

Terrace:

94.3 sqm

Parking:

39,000 Eur + VAT

Price:

2,198,000 € + VAT
One Modrogan will be completed in 2020-12-01.
Similar properties
---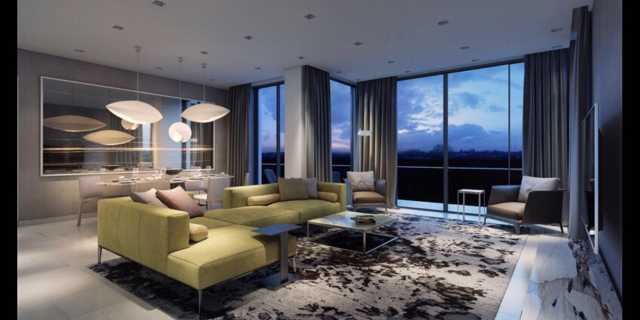 One Modrogan
---
One Modrogan is situated on Modrogan alley 1A, in an exceptional area right in the centre of Bucharest, an area infused with historical values, where any building is a true cultural heritage. One Modrogan is close to the City Center while being surrounded with the finest services Bucharest has to offer. It also benefits from having the airport nearby and is well served by amenities such as subway station nearby, tramline, city bus route, and a walking distance to Piata Victoriei Square.