---
3 Bedroom Penthouse For Sale In One Rahmaninov
---
SKS0474
Desirable penthouse situated in one of the most exclusive area, offers a breath-taking frontal view to the park/lake and a wonderful home feeling, with a very generous amount of bright space, allowing a significant flow of natural light. The views towards the Verdi Park, the proximity to Floreasca Lake and the stunning view are just a few of the great things about One Rahmaninov Residence!
Acest irezistibil penthouse este situat într-una dintre cele mai exclusiviste zone din Bucuresti, beneficiind de o vedere frontală uluitoare spre parc / lac și o senzație minunată de casă primitoare, intr-un spațiu luminos ce permite un flux semnificativ de lumină naturală. Priveliștile către Parcul Verdi, Lacul Floreasca și accesul rapid la o varietate mare de servicii si facilitati reprezinta doar cateva dintre caracteristicile complexului One Rahmaninov!
Residential Details
Floor:

7th floor

Area:

322.1 sqm

Bedrooms:

3 bedrooms

Bathrooms:

3 bathrooms

Terrace:

170.4 sqm

Price:

2,500,000 € + VAT
One Rahmaninov was delivered in 2019.
Similar properties
---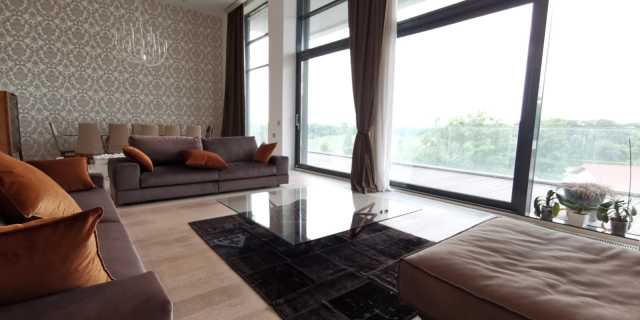 One Rahmaninov
---
Located near Verdi Park, overlooking Verdi Park and Lake Floreasca. It is close to the City Center, being surrounded with the finest services Bucharest has to offer. One Rahmaninov also benefits from having the airport nearby and is well served by amenities such as 2 subway stations nearby, tramline, city bus route, and a walking distance to the Mall, Cinema and Business Center.