---
4 Bedroom Penthouse For Sale In One Mircea Eliade
---
SKS0467
An exceptional property in a particular desirable area, the prestigious four-bedroom penthouse is part of an innovative residential green project – One Mircea Eliade and benefits from an outstanding view straight to both the park and the lake. The unit exudes luxury, quality and style, highlighting the idea of architecture and design at its finest, offering stylish furnishing, flawless finishes and high-quality materials. Providing an original and modern architecture, with glamorous home features and sophisticated design, an irresistible view and a private quite terrace, this sublime penthouse represents a sensational property in a magical setting!
O proprietate excepțională într-o zonă foarte dorita, prestigiosul penthouse cu patru dormitoare face parte dintr-un proiect inovator rezidențial - One Mircea Eliade și beneficiază de o vedere remarcabilă atât spre parc, cât și spre lac. Unitatea emană lux, calitate și stil, subliniind ideea de arhitectură și design elegant, oferind un mobilier sofisticat, finisaje impecabile și materiale de înaltă calitate. Oferind o arhitectură originală și modernă, cu caracteristici pline de farmec și un design rafinat, o vedere irezistibilă și o terasă privată, sublimul penthouse reprezintă o proprietate senzațională într-un cadru magic!
Residential Details
Floor:

19th floor

Area:

306 sqm

Bedrooms:

4 bedrooms

Bathrooms:

5 bathrooms

Terrace:

19.1 sqm

Parking:

Optional

Price:

2,199,000 € + VAT
One Mircea Eliade will be completed in 2021.
Similar properties
---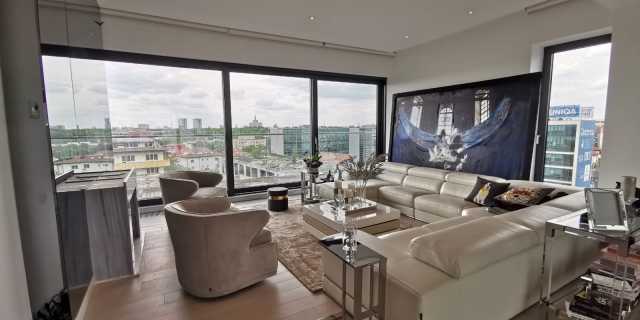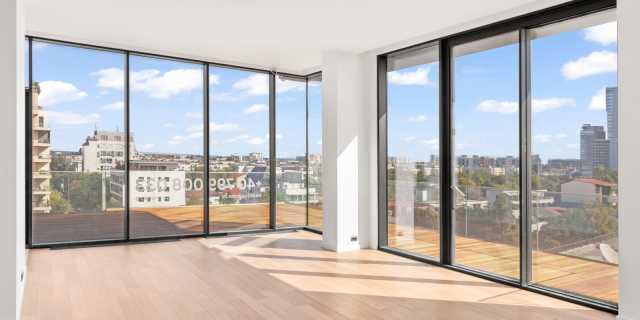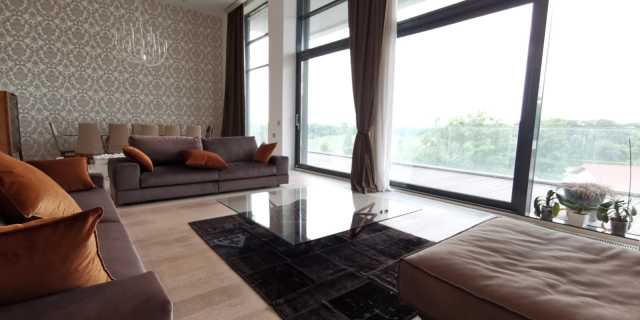 One Mircea Eliade
---
Floreasca is one of the most beautiful and old areas in Bucharest. In the past years the whole neighborhood has been revitalized by many reconstruction projects, including the investment in new green zones and the renovation of Floreasca Market. The process of redesigning Automatica platform and including it in the public circuit will bring benefits for the inhabitants and also for the visitors of Floreasca sector.