---
Penthouse cu 6 camere de vânzare în One Verdi Park
---
6.150.000
€ + TVA
7.318.500 € TVA Inclus
945,90 m²
SKS0707
An extraordinary property in a particularly desirable location, the dazzling penthouse is located in one of the most exclusive areas of Bucharest, right in the heart of the capital, being part of an innovative project – One Verdi Park. Impeccably designed, the property is offering glorious front views straight to the park/lake, perfect for anyone who loves to admire matchless panoramic views every day. The apartment is flooded with natural light, therefore having a great home feel. One Verdi Park serves as the perfect getaway, that is high up and away from the atmosphere of the busy city, all complemented by a spectacular overview of the well-known Verdi Park.
Detalii penthouse
Etaj:

18+19

Suprafață:

945,90 m²

Dormitoare:

5 dormitoare

Băi:

7 băi

Preț:

6.150.000 € + TVA

7.318.500 € TVA Inclus
One Verdi Park
---
One Verdi Park este amplasat pe bulevardul Barbu Văcărescu, in apropiere de centrul orașului, fiind înconjurat de multiple servicii. Complexul beneficiază de faptul că are aeroportul în apropiere și este bine deservit de facilități precum 2 stații de metrou din proximitate, linie de tramvai, autobuz și o distanță de mers pe jos față de Parcul Verdi, Mall Promenada, Cinema și Business Center.
Proprietăți de vânzare
---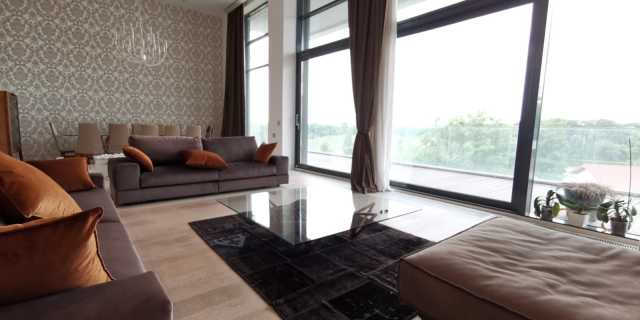 2.350.000 € + TVA
2.796.500 € TVA Inclus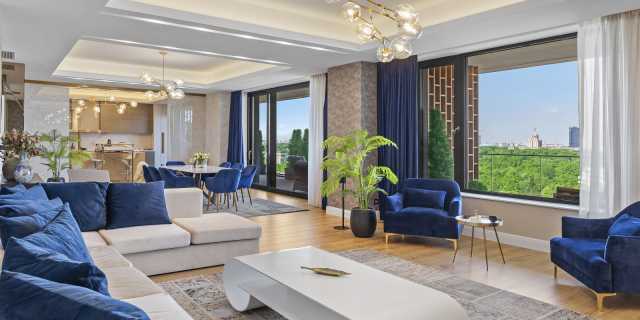 1.779.000 € + TVA
2.117.010 € TVA Inclus