---
Apartament cu 2 camere de vânzare în One Verdi Park
---
220.800
€ + TVA
262.752 € TVA Inclus
70,60 m²
SKS0673
Only few minutes away from Verdi Park, the irresistible one-bedroom apartment is located in a super-premium project, a symbol of the future – One Verdi Park. This spectacular unit combines a sophisticated, luxurious interior with the character of this innovative building, having an ideal entertainment room with an ample space for any number of guests that can easily be transformed for any kind of occasion. The compound is flooded with natural light, has a special feel and benefits from luxury finishes and high-quality materials.
Detalii apartament
Etaj:

Etaj 13

Suprafață:

70,60 m² Vezi schița

Dormitoare:

1 dormitor

Băi:

1 baie

Terasă:

7,50 m²

Preț:

220.800 € + TVA

262.752 € TVA Inclus
One Verdi Park
---
One Verdi Park este amplasat pe bulevardul Barbu Văcărescu, in apropiere de centrul orașului, fiind înconjurat de multiple servicii. Complexul beneficiază de faptul că are aeroportul în apropiere și este bine deservit de facilități precum 2 stații de metrou din proximitate, linie de tramvai, autobuz și o distanță de mers pe jos față de Parcul Verdi, Mall Promenada, Cinema și Business Center.
Proprietăți de vânzare
---
336.000 € + TVA
399.840 € TVA Inclus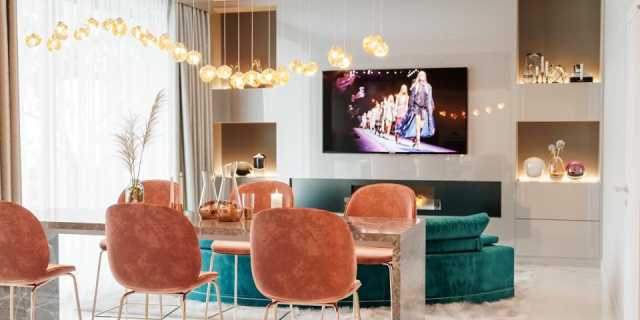 339.000 € + TVA
403.410 € TVA Inclus