---
5 Bedroom Villa For Rent In Dorobanți - Floreasca
SKR0973
A contemporary property for rent in one of the most popular areas of Bucharest, between Dorobanti and Floreasca, offering a high level of quality and comfort. With a generous space, it's perfectly partitioned with 5 bedrooms, 4 baths and private relaxing terraces and gardens. The one-way street where it's positioned is very private, without being circulated by others than the area's residents.
It's close to numerous commercial spaces, shops, restaurants, parks and other locations of interest to the community.
The house is move-in ready, fully furnished and equipped, with a modern design that highlights the premium textures of wood and stone and spectacular chromatics. The rooms are spacious and benefit from an advantageous lighting system that enhances the home.
The living room and the dining area are the central areas of the house and they open into a private terrace, overlooking the private garden and street, an overall green and quiet area.
The 44 square-meter master bedroom is simply stunning. Situated on the last floor of the house, the second one, it is proof that living right in the city center can be a relaxing and private experience. Being surrounded by trees and not higher level houses, transforms the terrace of this room into a private oasis, where one can enjoy some free time lying on sunbeds and listening to the birds singing.
The villa also offers an elevated basement with another entertainment area, a guest bedroom, a service kitchen, bathroom and laundry for a complete mix services.
The property offers parking for 2 cars.
Villa Details
Floor:

Ground floor

Area:

366 sqm

Bedrooms:

5 bedrooms

Bathrooms:

4 bathrooms

Terrace:

103 sqm

Furnished:

Yes

Parking:

1

Rent:

4,900 € + VAT

5,831 € VAT Included
Similar properties
---
2,200 € + VAT
2,618 € VAT Included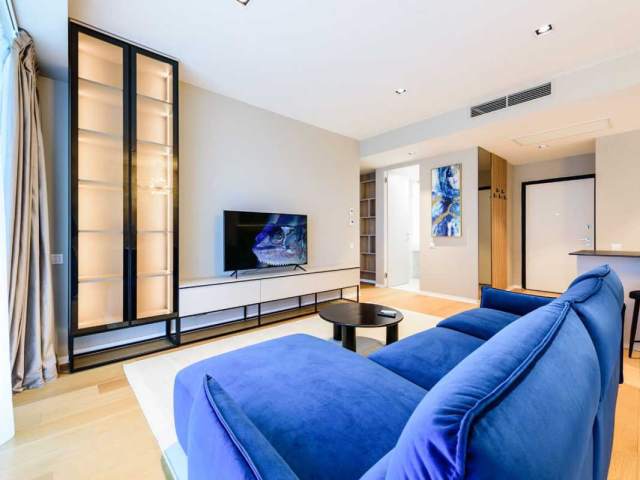 83 sqm
2 bedrooms
12th floor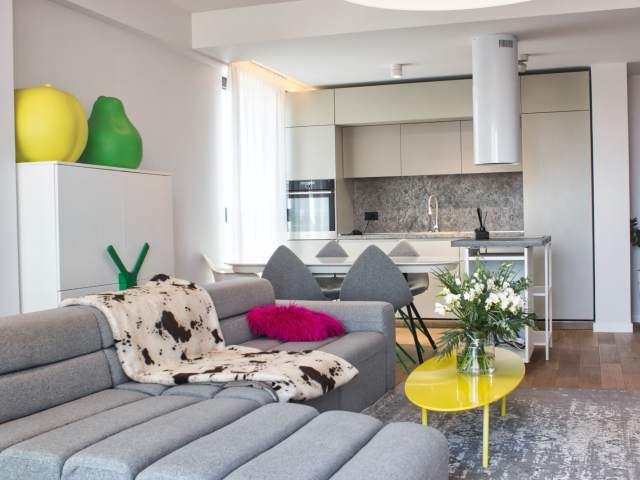 103 sqm
2 bedrooms
6th floor
8,500 € + VAT
10,115 € VAT Included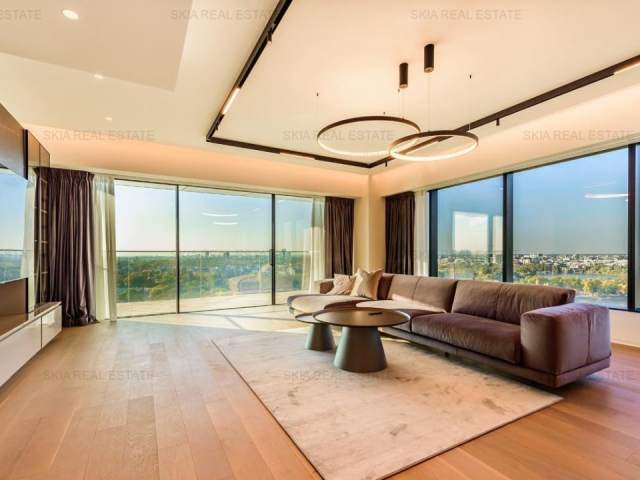 244 sqm
4 bedrooms
16th floor
1,250 € + VAT
1,488 € VAT Included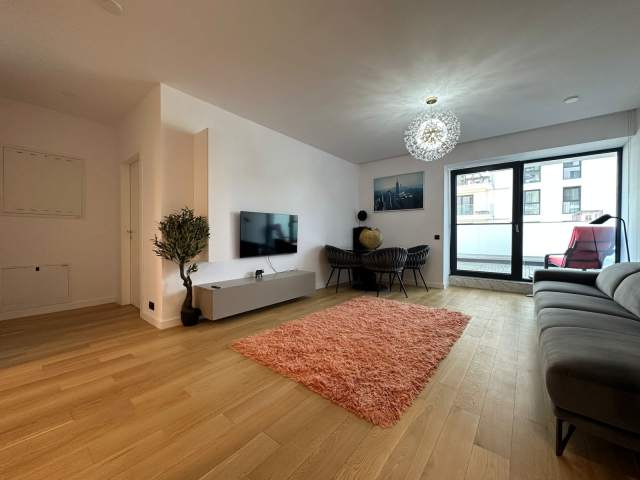 57.4 sqm
1 bedroom
2nd floor
Similar properties
---
1,700,000 € + VAT
2,023,000 € VAT Included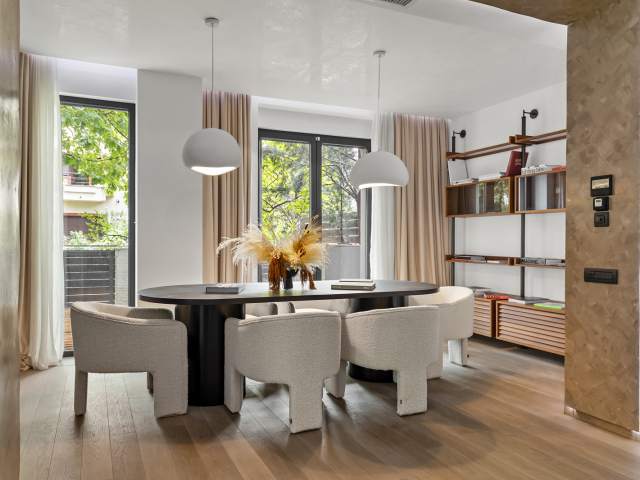 366 sqm
5 bedrooms
Ground floor
1,500,000 € + VAT
1,785,000 € VAT Included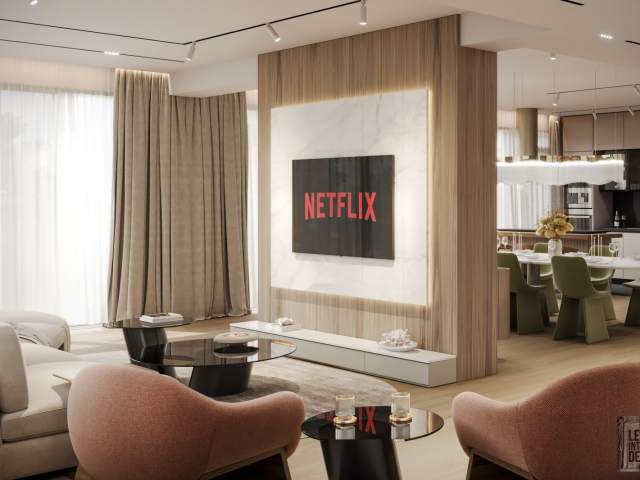 193.1 sqm
4 bedrooms
Ground floor
7,500,000 € + VAT
8,925,000 € VAT Included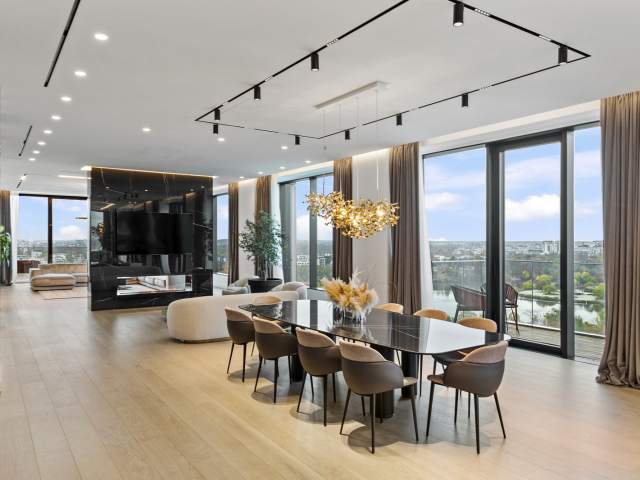 612.3 sqm
5 bedrooms
15th floor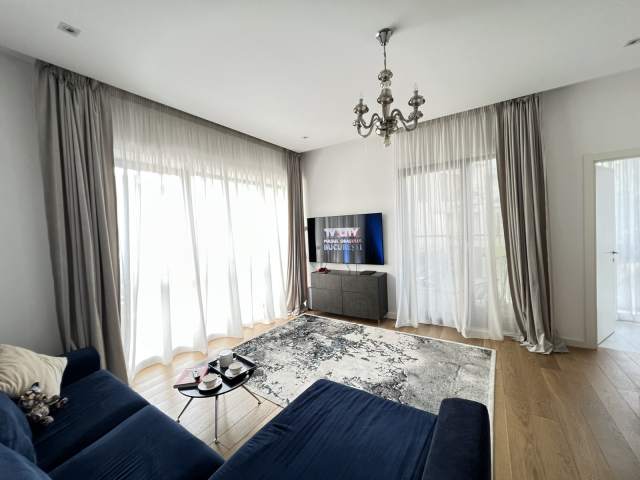 87.07 sqm
1 bedroom
1st floor