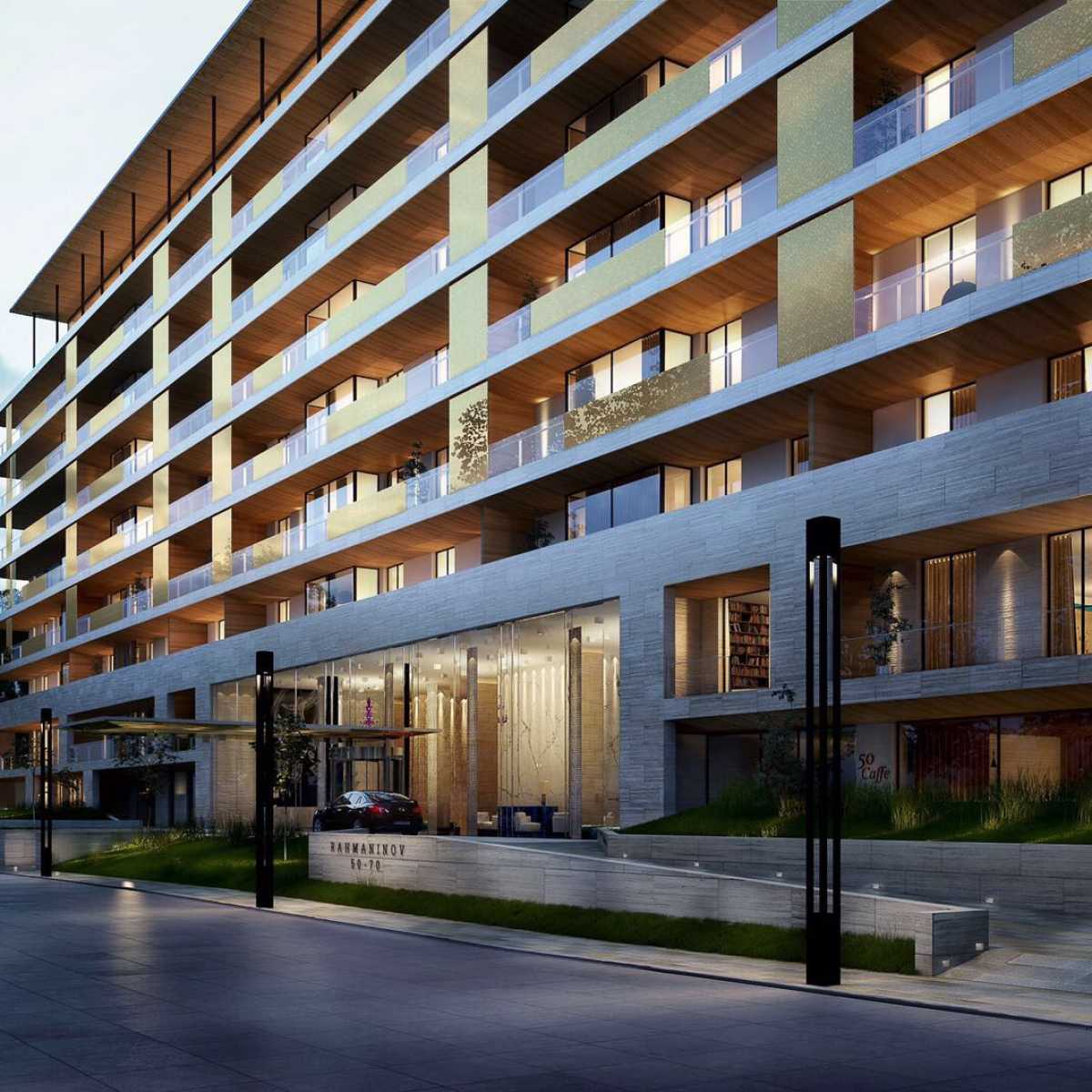 One Rahmaninov
---
50-70 Rahmaninov - Bucharest, Romania
One Rahmaninov is one of the most exclusive residential projects on the real estate market in Bucharest.
The super-premium apartment compound located near Verdi Park was delivered in 2019 as Rahmaninov Residence. It is currently part of One United Properties management and portfolio, as rebranded One Rahmaninov.
The compound offers exclusive apartments overlooking Verdi Park and Lake Floreasca in a highly desirable area of Bucharest, with quick access to many facilities. The complex consists of 86 luxury residential units, of which 50% have already been sold. The rest of the available units are being handled by One United Properties and will benefit from exceptional interior design and finishes made by Lemon Interior Design.
One Rahmaninov covers a built area of 23,000 sq m, with GF + 8 floors and 3 entries. It is the only residential complex in the country with a 600 sq m and 6 meters high lobby. At the same time, the complex includes a very generous parking lot, with 200 parking spaces for all apartments.
Neighbourhood
---
Located near Verdi Park, overlooking Verdi Park and Lake Floreasca. It is close to the City Center, being surrounded with the finest services Bucharest has to offer. One Rahmaninov also benefits from having the airport nearby and is well served by amenities such as 2 subway stations nearby, tramline, city bus route, and a walking distance to the Mall, Cinema and Business Center.
Available on One Rahmaninov
---