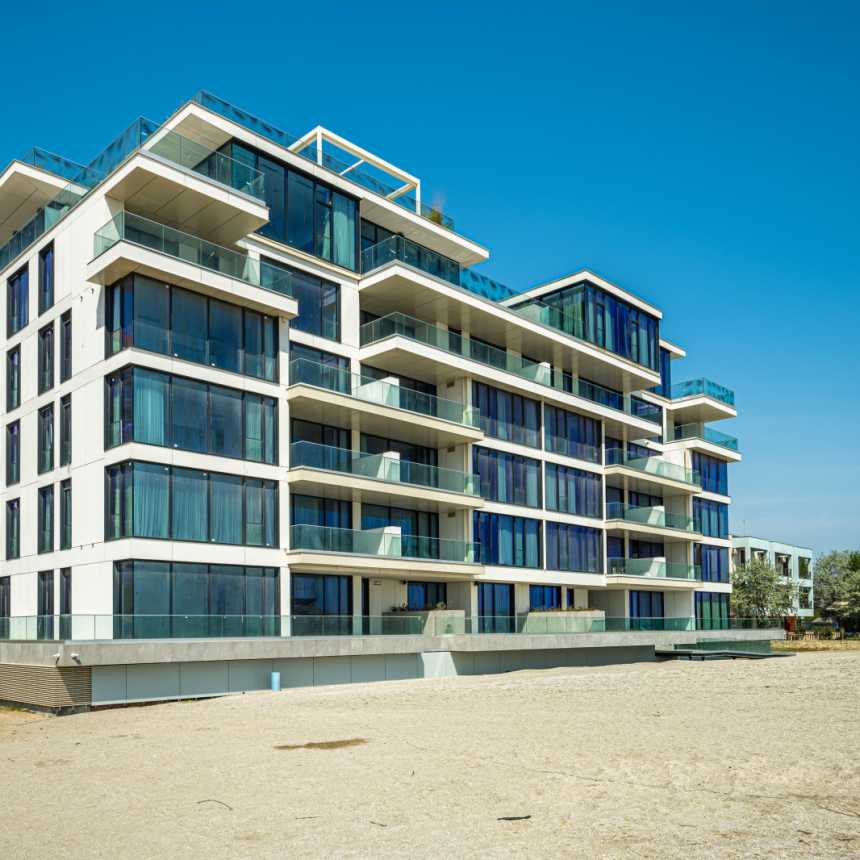 One Mamaia Nord
---
Aleea Lamia 4 - Mamaia, Constanta
One Mamaia Nord is located in the most desirable area for holidays and entertainment on the Romanian seaside, surrounded by a wide variety of beaches and restaurants, with direct access to a private beach (H2O) and only 50 meters away from the Black Sea shore. It is a boutique real estate concept, a mark of the seaside living quality, whether we are discussing holiday properties or permanent homes.
One Mamaia Nord Phase will offer front or side sea views apartments, as well as intelligent space partitioning, high-quality finishes and all the advantages of green buildings. In addition, ventilated facades are specially designed to reduce noise and radiation.
The generous atrium, spectacular reception, laundry, and cleaning services provided by a professional concierge, as well as the high level of privacy provided by the way the One Mamaia Nord residential complex was designed, provide additional security to the quality offered:
Durable materials;

Energetic efficiency;

Installation systems with low pollution;

Excellent indoor environment quality.
Available on One Mamaia Nord
---
Neighbourhood
---
Aleea Lamia 4 - Mamaia, Constanta
Located in the most desired area of Mamaia resort, One Mamaia Nord is surrounded by beaches and restaurants and has direct access to a private beach (H2O beach). At the same time, it is the first residential development in Mamaia that has completely underground parking.
Interested in available properties or property investments in
One Mamaia Nord
?