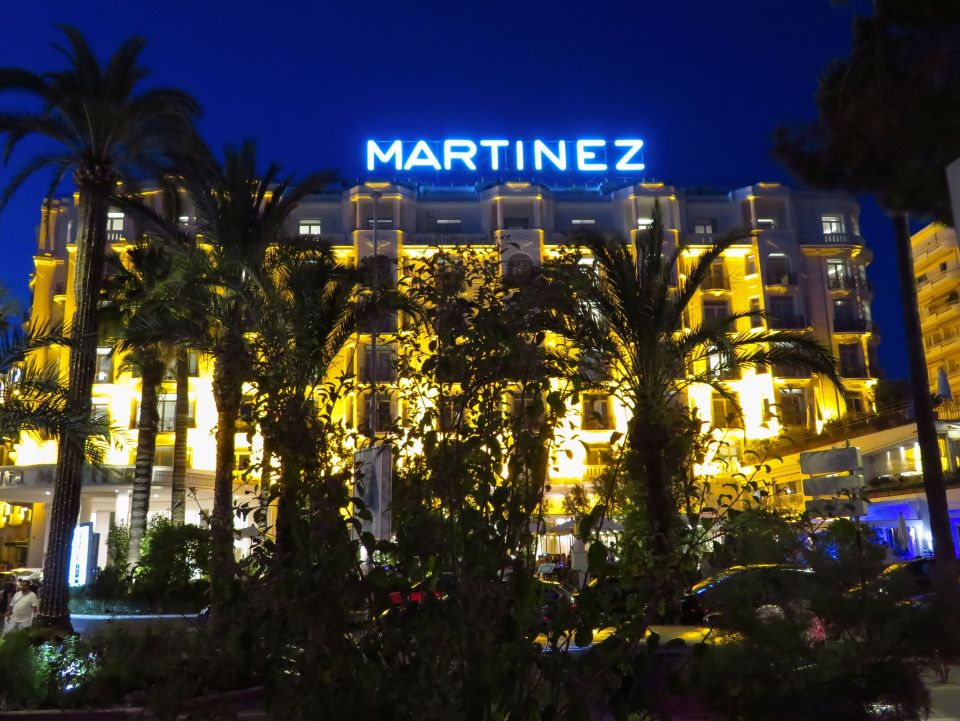 Hotel Martinez, Cannes
Part of the well-known Hyatt Hotels & Resorts hotel chain, Hôtel Martinez is located on one of Cannes' most important boulevards, the Promenade de la Croisette. The hotel is built in Art Deco style and was opened almost a century ago, in 1929. For a one-night accommodation in the Penthouse Suite, the most expensive option in the hotel, visitors pay a price of USD 53,000. For this amount, they are provided with four bedrooms, a living room and a dining room, marble bathrooms, a Turkish bath, and a private jacuzzi on the terrace that offers a spectacular view of the Mediterranean.
Burj Al Arab, Dubai
Built after an investment of about USD 1.6 billion on its own artificial island, the Burj Al Arab Hotel, the seventh-tallest hotel in the world, is equipped with a lot of facilities that define luxury. These include an entire fleet of Rolls Royce cars with a driver made available to VIP customers, a sky bar suspended 200 meters above sea level, personal butlers, and a heliport. Its original design, which mimics a sailing ship, was designed by architect Tom Wright. Its construction used 24,000 square meters of marble, but also a considerable amount of gold foil, which covers 8,000 square meters of the 180-meter-high atrium. A night in a double room costs around USD 1,800, while for a royal suite visitors have to pay more than USD 28,000.
Plaza Hotel, New York
Priced at as much as USD 40,000 a night, the Plaza Hotel in New York's Manhattan area has private elevators for suites with an equal number of bedrooms and bathrooms, from which guests can admire the city view of Fifth Avenue and the panorama of Central Park. The rooms are equipped with gold-plated accessories and iPads, among other things. The hotel was built between 1905 and 1907 and has a Renaissance-style architecture, becoming, over time, a true symbol of the city.
Titanic Mardan Palace, Turkey
Turkey is known for its opulent hotels, and the Titanic Mardan Palace Hotel in Lara, Antalya, is no exception. It welcomes guests in 560 rooms furnished with velvet-clad pieces and marble bathrooms. They can also enjoy a spa of over 1,000 square meters, 4 aquariums, a 20,000-square-meter pool, and a private beach with 9,000 tons of sand imported from Egypt. 500,000 crystals and tens of thousands of square meters of gold leaf and marble were used in the construction of the hotel. Owners have invested about USD 1.4 billion in these luxury facilities.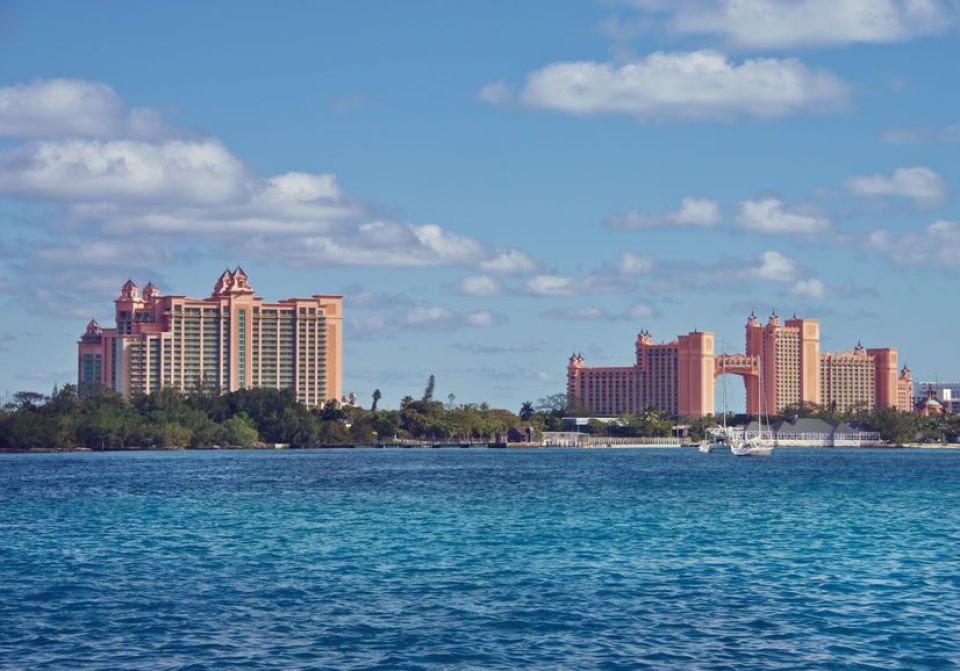 Atlantis Paradise Island, Bahamas
The construction of the Atlantis Paradise Island resort in the Bahamas was based on the idea of recreating the legendary island of Atlantis. Built between 1994 and 1998, the hotel required an initial investment of about USD 800 million. One of the most expensive nights of accommodation here costs about USD 25,000, and guests willing to spend the extra dollar will be accommodated in premium suites with up to ten bedrooms, a hot tub, gold and crystal lighting fixtures, and even a piano. Outside, there is a real aquatic paradise spread over 62 hectares, with numerous slides, swimming pools, aquariums, and artificial rivers with fresh and salt water.
Westin Excelsior, Rome
Due to its more than a century of history and impressive architecture, the Westin Excelsior in Rome, opened in 1906, has become a monument in itself. Located on Via Veneto, one of the most famous streets in Rome, the hotel has been visited over time by celebrities such as Elizabeth Taylor, Frank Sinatra, the Kennedys, Sean Connery, and Whitney Houston. In total, the hotel has 281 rooms and 25 suites, the most expensive of which is Villa La Cupola, renovated following an investment of USD 7 million. The dome of this suite is decorated with impressive hand-made frescoes, the living room is adorned with stained glass windows depicting mythological figures with elements specific to the modern era, while the dining room is lit by a chandelier made of Murano glass.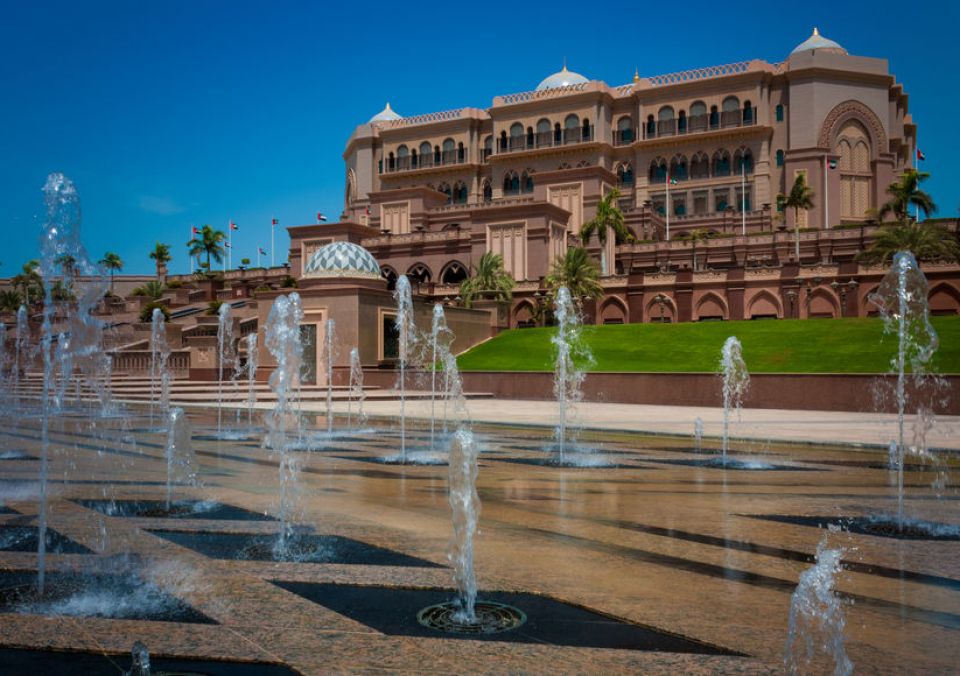 Emirates Palace, Abu Dhabi
Marble imported from 13 countries and more than 1,000 chandeliers decorated with Swarovski crystals were used to decorate the Emirates Palace Hotel in Abu Dhabi. The hotel has 394 rooms and suites, 40 conference rooms, 14 restaurants, a sumptuous garden with swimming pools and fountains, and a private beach with a length of over 1 kilometre. The total investment in its construction amounted to USD 3 billion.
The Hilltop Villa, Fiji
Surrounded by lush vegetation, The Hilltop Villa seems the perfect place to isolate yourself from the daily hustle and bustle of an exclusive holiday. The hotel accommodates its guests in three villas – The Delana, The Dua, and The Rua – whose individual price reaches USD 45,000 per night. They have similar facilities, such as a dressing room, library, living room, private pool with waterfall, but also a tub.
Muraka, Maldives
To realize that Muraka is a top hotel, it is enough to see that it is part of the portfolio of Conrad, the luxury brand of the Hilton hotel chain. But what makes it special is its status as the first underwater accommodation unit in the world. The two-story villa is located almost 5 meters below sea level in the waters of the Indian Ocean. It was originally built in Singapore and was moved to its current location by boat. The construction involved an investment of USD 15 million. For USD 50,000 a night, guests benefit from a personal butler and chef, a bar, an infinity pool, and a gym, among others.
Lover's Deep, St. Lucia
For a unique night of accommodation, Lover's Deep seems like the right choice, and that's because it's also an underwater hotel – more precisely a submarine. For overnight stays, guests pay USD 150,000 a night. This price includes a personal captain, chef, a butler, and a motorboat for transfers, but also a spectacular view of the underwater world of the Caribbean Sea.
Data for this article was obtained from: booking.com, readersdigest.ca, lux-review.com, and wealthygorilla.com.
More on our blog
---
Read also