Mesa Vista Ranch and Aspen Valley Ranch - $ 220 million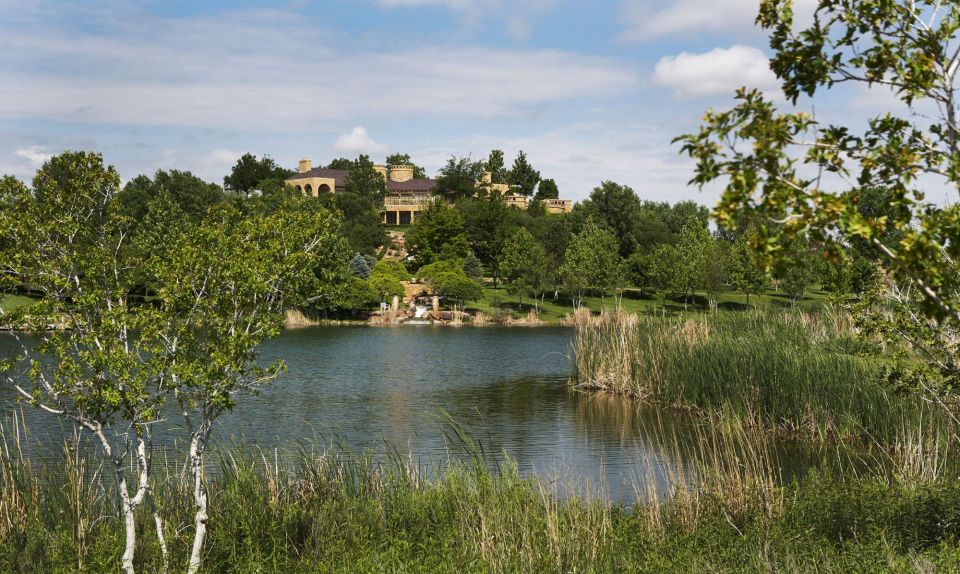 Mesa Vista Ranch, built on 33,000 square meters of land in Texas, belonged to American tycoon T. Boone Pickens. Its construction lasted 50 years. During his residency, Pickens implemented a series of facilities for the conservation of wildlife, but also a kennel of 11,000 square meters. Mesa Vista is as expensive as another property in Colorado - Aspen Valley Ranch, owned by Cheniere Energy co-founder Charif Souki. The farm is located only 10 kilometres from the city of Aspen, known as a destination for winter sports lovers. It includes over 34,000 square meters of residential constructions and 10,000 square meters on which operational facilities have been built, including a barn and a garage for cars and snowmobiles.
Casa Encantada - $ 225 million
The Georgian-style mansion Casa Encantada is located in Bel Air, California, and was built in 1937 by architect James Donela. He designed the 40,000-square-meter H-shaped building to provide the most generous view of the land surrounding the property. In the past, the mansion was owned by Conrad Hilton, the owner of the hotel chain of the same name.
Four Fairfield Pond - $ 248 million
Four Fairfield Pond, owned by New York businessman Ira Renner, covers about 250,000 square meters. The property has 29 bedrooms and 39 bathrooms, a basketball court, a bowling alley, squash and tennis courts, three swimming pools, and a garage with a capacity of 100 seats. Besides, electricity is generated locally from its own plant.
Odeon Tower Penthouse - $ 330 million
The Odeon Tower Penthouse is located on the top level of the Odeon Tower, a 170-meter-high, 49-floor skyscraper designed by architect Alexandre Giraldi in Monaco. The penthouse has a private elevator, 24/7 concierge services, and a water slide that connects to an infinity pool, among others.
Les Palais Bulles - $ 390 million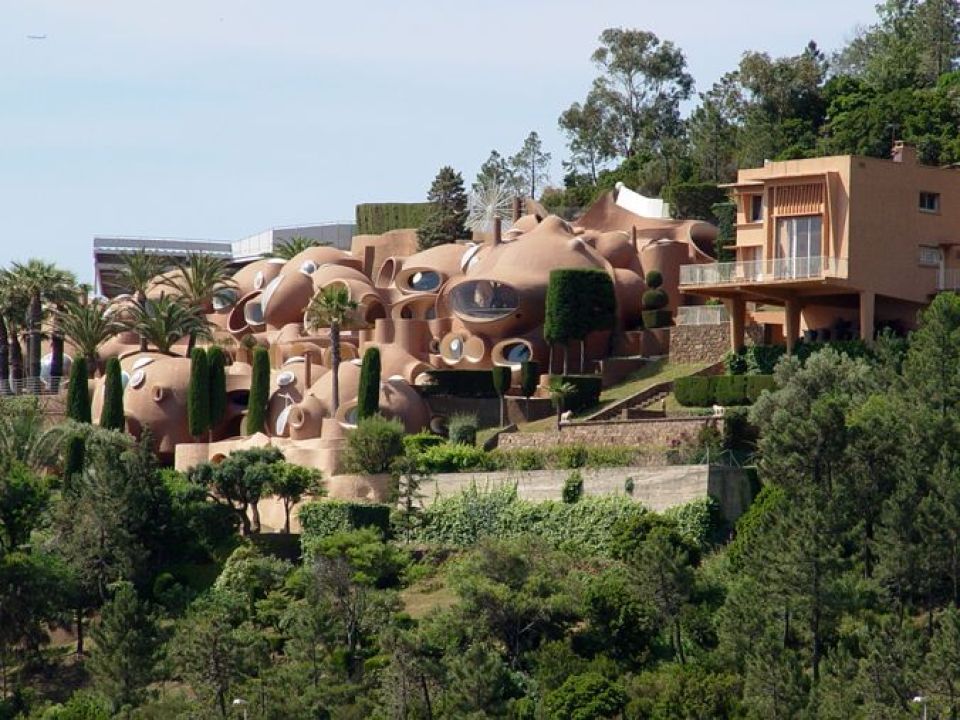 Le Palais Bulles is also known as the "Bubble Palace" because most rooms overlook the Mediterranean Sea. It was designed by Hungarian architect Antti Lovag, being built around 1975-1989 with an atypical design, inspired as if by Science-Fiction movies. The property of over 3,000 square meters was bought and used during his lifetime as a holiday home by designer Pierre Cardin, who passed away in December 2020. It has three swimming pools and a 500-seat amphitheater. Over time, the residence near Cannes has hosted events such as presentations of well-known fashion houses, including Dior.
Middle Gap Road – $ 447 million
The Middle Gap Road residence in Hong Kong has an area of approximately 575 square meters and is located in the Victoria Peak district, the highest point of the island and also an exclusive area, hence the high price.
Villa Les Cèdres - $ 450 million
With a name inspired by the cedar gardens that surround it, Villa Les Cèdres in Saint-Jean-Cap-Ferrat, France, was built in 1830 and belonged to King Leopold II of Belgium. The home has almost 1,700 square meters and is equipped with crystal chandeliers, 19th-century paintings, a 3,000-volume library, an Olympic pool, and stables for 30 horses.
The One - $ 500 million
The One in Bel Air, California, has an area of over 9,000 square meters, 20 bedrooms, 30 bathrooms, five swimming pools, a nightclub, and a six-lane bowling alley. The home, which belongs to developer Nile Niami, was designed by architect Paul McClean. The construction of the property lasted no less than 7 years, Niami facing many problems and having to turn to Hankey Capital to obtain a loan of over 82 million dollars.
Villa Leopolda - $ 750 million
Once owned by Belgian King Leopold II, the villa that took his name is located in the French Alps, occupying about 200,000 square meters. The property even impressed director Alfred Hitchcock, who shot his 1955 film "To Catch a Thief" there. Villa Leopolda has 11 bedrooms and 14 bathrooms, a greenhouse, an outdoor pool, and a helipad. In the 1920s, the villa was remodeled according to the plans of the American architect Ogden Codman Jr. and is now owned by Lily Safra.
Antilia - $ 1 billion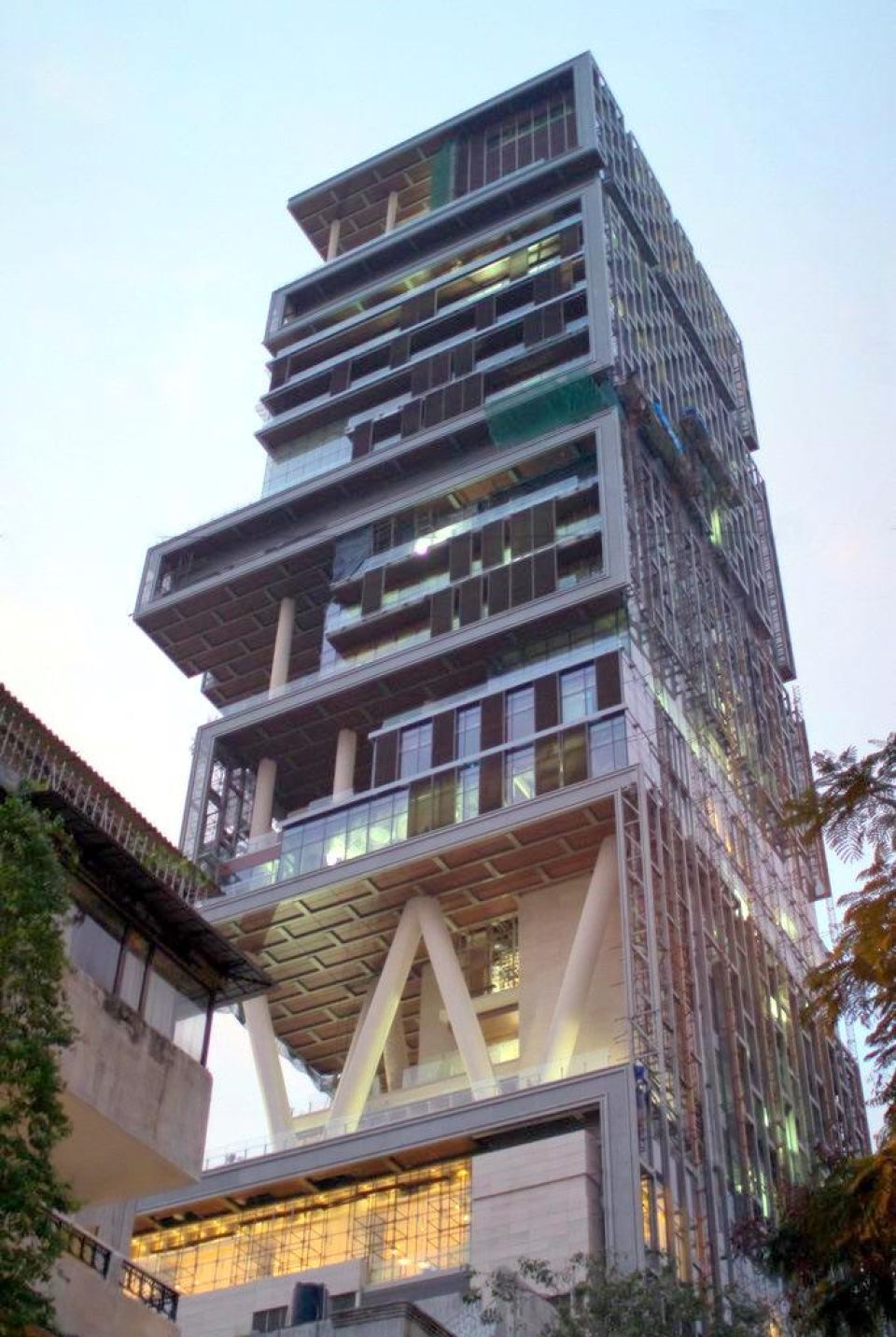 Considered to be the most expensive property in the world, it is valued at $ 1 billion. Designed and built by the American architectural firm Perkins & Ambani, Antilia is located in Mumbai, India, and was contracted by Mukesh Ambani, president of Fortune 500 Reliance Industries and owner of the title of India's richest man. All interiors were created by Hirsch Bender Associates. Located in the Cumballa Hill neighborhood, Antilia occupies just over 37,000 square meters and has 27 floors. The house was designed to withstand an earthquake of up to 8 degrees on the Richter scale. Among the many facilities, there are six floors for parking, a car service, a cinema with 50 seats, 9 elevators, a banquet hall, a spa area, or a yoga studio. Antilia has 600 employees who ensure its operation.
Data for this article was obtained from robbreport.com, jamesedition.com, and wealthygorilla.com.
More on our blog
---
Read also